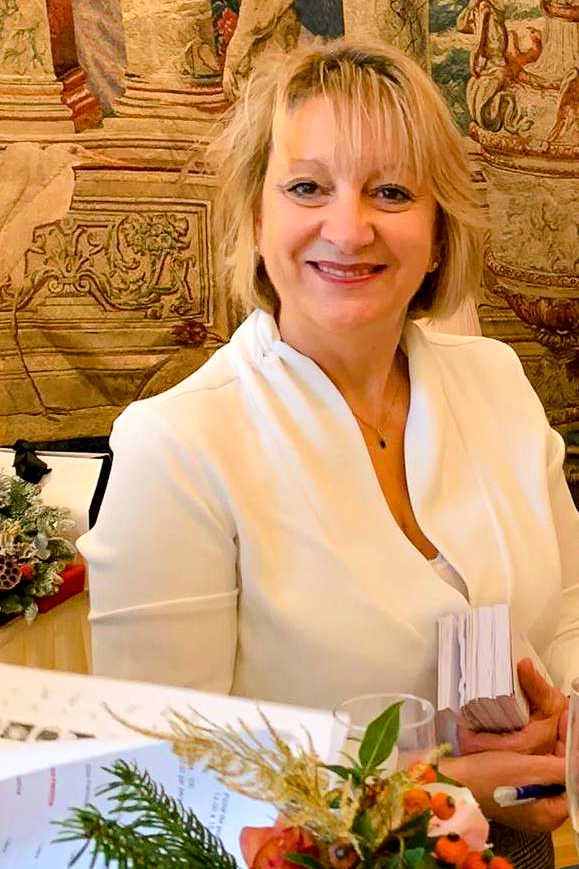 Having lived in London for the past 20 years, Muriel is always searching for the next idea, the next project to bring to life, whether in her professional or personal life. Married and mother of 2 "young adults", her professional experience both in France and the UK has always combined marketing and creativity.
Following several years as Marketing Director within major French groups, she co-founded and co-launched Black & Gold, a Consumer Branding, Digital, and Innovation agency, to great success.
In addition to her background in marketing consultancy, Muriel has enjoyed working as a volunteer for a French charity in London.  There, she headed the Cultural Events' Group and was responsible for organising and coordinating over 80 different events a year.
The idea of creating LearnArtory emerged from comments and feedbacks received over the years, such as:
"I would love to attend a talk in English, but I am not sure I would understand everything…"
"I would love to take part in a guided tour in French, but I never get the chance to practice the language and so fear I may be getting a little too rusty…"
From this, Muriel had the idea of combining language practice and cultural activities, with a particular emphasis on History and Art. Keenly motivated by the concept of actively associating Language with Culture, she sought the advice of professionals and was quickly able to gather a team ready to bring this project to life.
Digital Marketing Coordinator
Floriane is a Digital and Social Media Engagement Manager with demonstrable experience in developing brands' online identities and digital strategies. Enthusiastic and self-starting, she has been praised for her creativity, her resourcefulness, and her versatility in delivering high-quality online content.
Her professional experience in Communications and Digital Marketing has led her to work in three different countries (France, Chile, UK), in fields as diverse as real estate, pharmaceuticals, and the performing arts. This versatility ties in with her willingness to apply her skills to building a better world.
As of 2021, Floriane has been working as Digital Engagement Executive for WWF, developing the WWF-UK TikTok channel to foster brand recognition with young audiences as part of WWF's wider youth engagement objectives. Not only did she build all the channel's processes from scratch, she also successfully delivered 3 TikTok Hashtag Challenges and 4 LIVES, generating billions of views, as well as producing many viral videos – one of them reshared by Lewis Hamilton!
Alongside her work for WWF, Floriane is actively engaged in LearnArtory's Digital Marketing strategy and communication after participating in the creation and foundation of LearnArtory, and has enjoyed applying her great knowledge, energy and enthusiasm to this project.